"I'm not the CEO, I'm just the gardener"
– Arran Stephens, Founder, CEO and Chief Gardenkeeper at Nature's Path
Arran and Ratana Stephens, my parents, have recently been honored for their passion and commitment to the organic food movement.  I wasn't surprised by the award but I was surprised by the fact that this story was picked up by the Wall Street Journal.  Organics is growing movement, a movement for food democracy, health, and planetary well-being.  More and more people are waking up the dangers of toxic pesticides and herbicides that our foods are typically drenched in.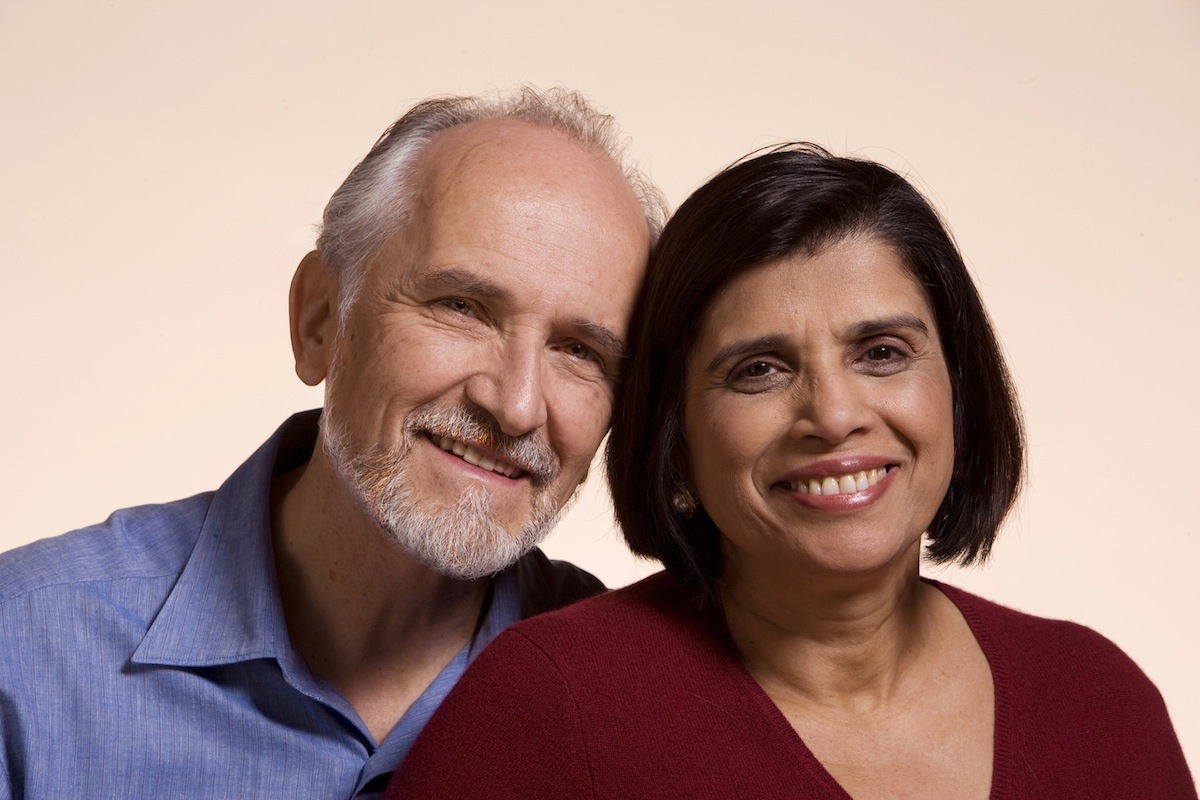 Although my family has supported GMO labeling since the beginning, my battle became personal this Spring when I started to understand how little my peers know about them.  Everyone agrees that whether you think GMOs are healthy or harmful, we should have the right to know if we are eating them.  My dad was asked to answer the following questions about GMOs.
1.        What potential effects do GMO's present?
Up to this point, neither government nor industry has provided any long-term safety studies on human or animal health from consuming Genetically Modified Organisms (GMO) foods in our daily diet, making us all guinea pigs in the biggest feeding experiment in human history. GMOs have not been proven safe, and nearly 64 countries—including Russia and China—have significant restrictions or outright bans because of this.  We are now starting to see a growing body of research, and the results are pointing to potential negative health effects like pre-cancerous cell growth and tumors, damaged immune systems, infertility and more.   Couple this with the negative effect on our environment and the potential impacts are too great to ignore.
2.      What do consumer's need to know about GMO's and their consumption?
Consumers need to know that GMOs have not been proven safe, and they do not have to be a part of this huge science experiment – they have the right to know what's in the food they are eating and feeding their families.  In 2013, 95 bills related to the labeling of GMO foods were introduced in 28 states, including I-522 in Washington.   Now is the time to learn more, spread the word and vote for your right to know, so you can make an informed decision about the food you buy and feed to your families. The best way to avoid GMOs is to choose food that is USDA certified organic, which prohibits the use of GMOs, and Non-GMO Project Verified, which  means it went through rigorous third party testing to bear the seal.  At Nature's Path, all of our products are both organic and Non-GMO Project Verified, so consumers can feel comfortable knowing our products avoid GMOs.
3.       What does organic mean, and why is this movement important?
Organic means that food has been grown without toxic, chemical pesticides and herbicides, GMOs, antibiotics and artificial growth hormones.  Organic is the gold standard, and your best way to avoid GMOs.  Non-GMO Project Verified products have been tested for GMOs – which is incredibly important – but it doesn't mean they are organic, so they most likely have been grown with toxic and carcinogenic agri-chemicals such as pesticides, herbicides and fungicides, and fertilized with fossil-based fertilizers which harm the environment. The only way to have both Non-GMO and the numerous, additional benefits of organic food, is to choose products that bear the USDA Certified Organic Seal. It's not hard to imagine why this would be better for people and the planet and there is a growing body of research that is beginning to show the health and environmental benefits of organic food.
4.      What is the argument for GMO's?
The biotech industry claims that GMOs increase crop yields and are the answer to world hunger.  In some cases, yields have been shown to improve while in others, they have not, and recently, those claims have been challenged by a United Nation's special report: which found that
'agroecological methods [without the use of GMOs] can outperform the use of chemical fertilizers in boosting food production where the hungry live," and that "conventional farming relies on expensive inputs, fuels climate change and is not resilient to climactic shocks.  It simply is not the best choice anymore today."  We've seen people in Haiti, who desperately needed food, burn GMO seeds that were given to them, considering them a kind of Trojan Horse – we need to help feed the world with food that has been proven safe and nourishing, not genetically engineered and filled with chemicals.
Another claim from the biotech industry is that GMO crops use less pesticides, since the Bt toxin pesticide is already spliced into the GMO seed. But, since the introduction of GMO crops, toxic, carcinogenic herbicide use has gone up over 1,000%, as these GMO seeds are bred to resist the application of herbicides which kill everything else on the fields, not just weeds.